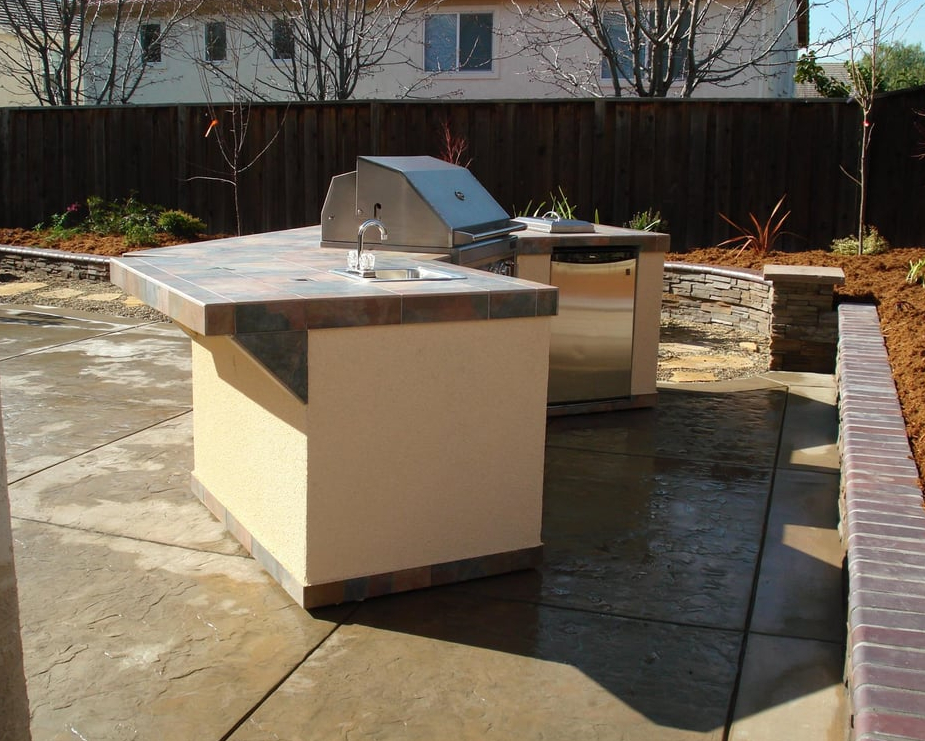 Auburn Concrete Company is the leading concrete company in Auburn, AL! We provide concrete services for both residential and commercial properties. We have a wide range of services to choose from, so you can find the perfect one for your needs. We are concrete experts and are dedicated to providing our customers with high-quality services that exceed their expectations. Contact us today at (334) 339-7346 to learn more about our concrete services!
High-Quality Concrete and Masonry Services
Concrete Driveway
A concrete driveway can last for many years with minimal maintenance, making it a cost-effective option in the long run. In addition, a concrete driveway is relatively easy to keep clean and will add value to your home when it comes time to sell.
Retaining Wall
A concrete retaining wall is a structure that holds back soil or rock from a property. Retaining walls can prevent erosion, support slopes, and create usable space on sloped properties. In addition, retaining walls can be decorative and add curb appeal to your home. Retaining walls can be made from concrete, brick, stone, or wood.
Patios
Whether you're a first-time homeowner or have been living in your Auburn home for years, adding a patio is a great way to improve your outdoor space. A patio can provide a place for you and your family to relax and enjoy the outdoors, and it can also be a great spot for entertaining guests.
Pool Deck
A pool deck is a concrete, stone, or wood area around your pool that provides a non-slip surface for you and your guests. In addition, a pool deck can provide extra space for lounging and entertaining. A pool deck can also increase the value of your home.
Concrete Wall
A well-constructed concrete wall can provide a homeowner with many years of protection and security. A concrete wall is also a great way to improve the appearance of your home. Concrete is also an excellent material for privacy walls and fences.
Concrete Resurfacing
If your Auburn home's concrete driveway, patio, or sidewalk shows its age, it may be time for resurfacing. Concrete resurfacing can restore your existing concrete to like-new condition and enhance the appearance of your home. Several resurfacing methods are available, so it's important to choose the one that will best meet your needs.
Decorative Concrete
Decorative concrete is designed to look good, not just to function well. Decorative concrete can be used for driveways, patios, countertops, and more. It can be stamped, stained, or colored to create a unique look.
Colored Concrete
Concrete is often thought of as a gray, useful material. But did you know that concrete can be colored to match any palette? Auburn residents seeking a unique and eye-catching driveway or patio should consider colored concrete. This type of concrete is created by adding colorants to the mix before it is poured. The result is a hard, durable surface that will last for years. Colored concrete can be customized to any specification, so it's perfect for creative homeowners who want a one-of-a-kind look for their property.
Stamped Concrete
Stamped concrete is concrete that has been imprinted with a design. This versatile material can be used in various ways to create beautiful and unique results. With stamped concrete, there are practically limitless possibilities for design, making it the perfect choice for homeowners who want something truly special.
Concrete Pavers
Concrete pavers are a popular choice for homeowners in Auburn. They are durable, low-maintenance, and available in various colors and designs. Pavers can be used to create a variety of looks, from rustic to modern. Pavers come in different shapes and sizes, so you can choose the ones that best fit your needs. They also come in various colors, so you can find the perfect match for your home. Additionally, pavers can be installed over most surfaces, including asphalt and concrete. This makes them a versatile option for any homeowner. 
Contact Auburn Concrete Company
Are you in need of a concrete company that can provide quality services? Look no further than Auburn Concrete Company. We offer various services, such as driveways, sidewalks, and patios. We strive to provide the best possible service to our clients, and we are committed to meeting your needs. Contact us today at (334) 339-7346 to learn more about our services or get free quotes. You won't regret choosing Auburn Concrete Company!